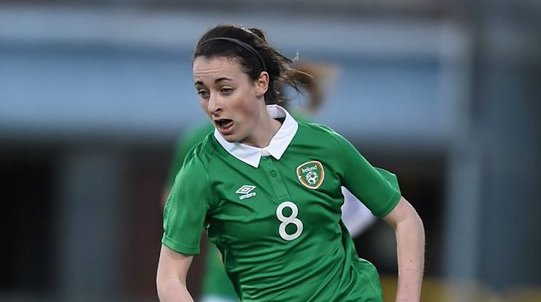 The Republic of Ireland women's team have won their first game under new manager, Colin Bell.
Goals from Stephanie Roche and Aine O'Gorman secured a 2-nil victory over the Czech Republic in their opening game of the Cyprus Cup.
Inishowen's Roma McLaughlin came off the bench to feature for the final ten minutes.
Next up for Ireland, a meeting with Hungary this coming Friday and McLaughlin will once again be pushing to play a role.
WNT manager Colin Bell said: "I'm delighted with the performance. The players were a credit to themselves today, they put in so much effort across the pitch for the entire 90 minutes.
"They did everything we asked. They were able to sit back and use the ball well as we've got a lot of players at different stages but they all found the level which was required.
"It is just a start for the group but it is a good start. We've still got a lot of work to do with a difficult game against Hungary next which means we'll have to refocus and get to the same levels."