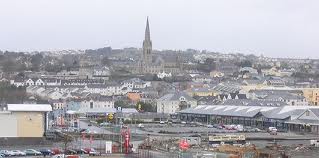 A Conservation Plan has been formally launched for Letterkenny's Church Lane, with a warning that 32% of the the buildings in the area require maintenance. 24% of the buildings are vacant.
The development of public amenities is also envisaged.
A consultation period is now opening, with Senior Donegal County Council Planner Eunan Quinn telling the launch that a conversation is necessary on how to build a sense of place. He also said public and private investment will be needed
The Conservation Plan was drawn up by Architect Duncan Mc Larnen.
He says an important element of any conservation is ensuring that the right materials and skills are available to ensure that the area's architectural heritage is maintained: