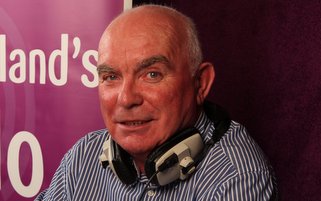 The GAA Programme, in association with Michael Murphy Sports and Leisure, is broadcast every Wednesday from 8.30pm – 9pm.
On this week's programme, Donegal manager Rory Gallagher, pays tribute to one of the giants of Donegal of Donegal football, Neil Gallagher who was forced to retire from county football, earlier this week, due to an ongoing back injury.
The Donegal boss also outlines to Tom Comack, details on the Donegal team's Easter Fundraising trip to New York and Donegal's bid at taking at tapping in the Donegal diaspora, in the Big Apple.
1992 All-Ireland winner and columnist Manus Boyle also joins Tom Comack to look ahead to Donegal's mouthwatering Allianz League clash with All-Ireland champions Dublin, this Sunday, in Ballybofey.