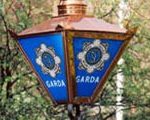 The solicitor representing a second Garda whistleblower says his client was 'treated as a pariah' after complaining about the force.
Donegal based Garda Keith Harrison claims a Tusla file was also compiled on him and wants to be included in State investigations.
His solicitor Trevor Collins says the trouble started in 2009 after he arrested another garda for suspected drink driving in Athlone..........