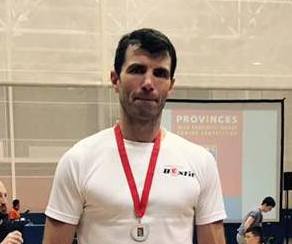 The 2017 world indoor rowing championships took place yesterday in snow covered Boston and Donegal's Danny Ryan came away with a bronze medal.
All races were completed over 2000 metres on the concept 2 rowing machine. The 40-49 lightweight category saw Danny Ryan take a bronze medal in a time of 6:32.
Keane Ryan, Danny's son, also took part in the competitive open lightweight category, completing a personal best 6:54 and coming 31st in a 70 strong field.
The world indoor rowing championships are held annually in Boston and the large number of entries includes many Olympians and world class rowers.
Photo: Danny Ryan pictured earlier this year.