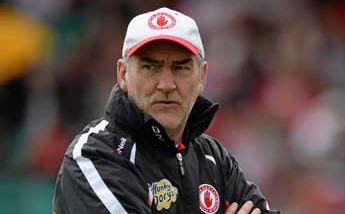 Dublin 0-10 - 1-07 Tyrone
A late Dublin surge was enough to crawl back a draw against Tyrone, in the National Football League, in Croke Park.
Dean Rock was on form from set pieces to help Dublin come from five points behind and ensure their two year unbeaten run in the league continued.
After a low-scoring first half, Tyrone flew into the lead when Aidan McRory fired home after 47 minutes following a great counter attack.
Five points clear and it looked like it was going to be Tyrone's night- but a turning point in the game came when Mark Bradley was shown red after fouling Jonny Cooper.
Ill discipline was Tyrone's downfall in the end with Rock firing over four more frees to take his tally to six points from frees.
The result means Mickey Harte's side are still in the running for the league title.