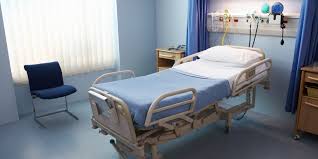 It's been revealed that almost one in four beds have been closed across Donegal's network of Community Hospitals since 2006.
The figures were released to Donegal Senator Padraig MacLochlainn from the Health Minister in response to parliamentary questions.
Overall bed numbers are down in Donegal from 490 to 377 in the same period.
Senator MacLochlainn says while the figures are shocking it still does not reflect the true picture.........