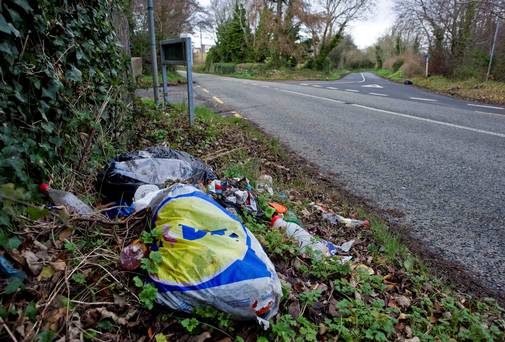 Serious concern has been raised after human excrement was found during a voluntary clean-up on the outskirts of Letterkenny.
The operation is centrally focused in the Lower Dromore area of the town close to the dual carriagway.
A significant amount of rubbish has been collected by a local team this week and it's thought the area has been used as an illegal dumping ground for quite some time.
Local Councillor Gerry McMonagle says the Council are looking into setting up more CCTV at litter blackspots across the county and is warning those responsible that they will be prosecuted: