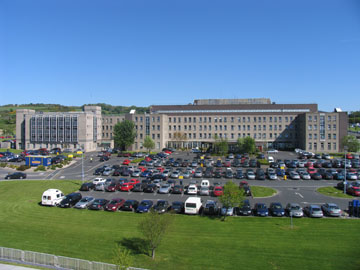 Health Minister Simon Harris has failed to turn up to a Dail debate on serious issues facing Letterkenny University Hospital. 
Donegal Deputy Pearse Doherty demanded that the Health Minister explain what action was taken to avoid the suspension of all new chemotherapy referrals at Letterkenny University Hospital.
It follows last week's confirmation that all new patient referrals for chemotherapy have been suspended due to the resignation of a Locum working in the Oncology Department.
However the Health Minister Simon Harris was not available to remain in the Dail to discuss the issue.
Speaking in the Dail a short time ago Deputy Doherty branded the Governments approach thus far as 'pathetic':
Meanwhile Donegal Deputy Pat the Cope Gallagher has requested a review team to be appointed to Letterkenny hospital :
The Health Ministers stand-in Minister for Communities Catherine Byrne gave assurances that their concerns will be brought to the Health Minister: