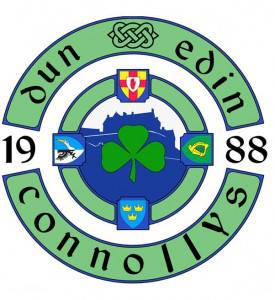 Dundedin Connolly's, under the command of Donegal man- Cormac O'Gara, lost out to Tyrone's Rock St Patrick's in the All-Ireland junior semi-final, in the Athletic grounds today.
The Edinburgh based club, won the British Championship and narrowly defeated Leinster Champions Rosenalli's to reach the semi-final.
But, the Tyrone side proved too strong for Connolly's with the game ending 2-6- 1-18 in the St Patrick's favour.
After the game, St Patrick's manager, Adrian Nugent said he was excited to be back in another final...