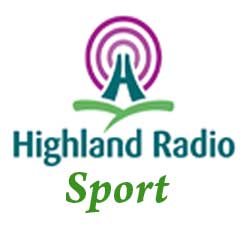 Olympic rower and Donegal Sports Star of the Year, Sinead Jennings will join us in studio, to reflect on her recent award.
In football,
The Donegal Ladies kick start their National Football League campaign at home to Armagh, Tom Comack will be live at that game providing us with updates.
Gaobh Dobhair u-21's take on two time Ulster Champions, Watty Grahams in the Ulster club semi-final, we will speak to Sean Nancy Gallagher after the game to get his reaction,
In the junior and intermediate club All-Ireland's, we get reaction from the Pomeroy Plunketts and the Rock camps after their respective games,
And Mickey Harte reacts to winning his sixth Dr McKenna Cup title last night against Derry.
In soccer,
We follow all the action across the Northwest in the Ulster Senior League, the Inishowen League and the Donegal Junior League.
Our feature game today is Bonagee United vs Fanad United in the Ulster Senior League and Niall Callaghan will provide us with live updates from that.
After 4pm,
Our Rugby correspondent, Alec McDonald recaps a weekend of Rugby where City Of Derry recorded their third win of the season.
And Patsy McGonagle wraps up all the athletics action that took place involving Northwest clubs,
In Boxing after 5pm,
Looking ahead to his first ever Pro title fight, Jason Quigley will join us to talk about his chances,
Plus, Daryll Moran will be speaking to us about his recent success at the National Boxing Championships.
And as we do each and every weekend we'll keep you up to date with all the local, national and international sporting news…