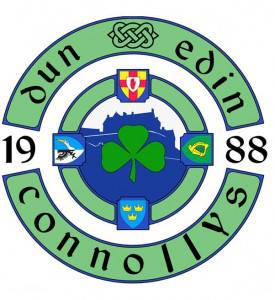 British Junior Champions, Dundedin Connolly's,face the Rock of Tyrone, in the All-Ireland Junior semi-final, tomorrow.
The Edinburgh based club, under the command of Donegal man, Cormac O'Gara, narrowly defeated Leinster Champions Rosenalli's in the quarter-final.
O'Gara caught up with Tom Comack to look ahead to an historic game in the club's history...