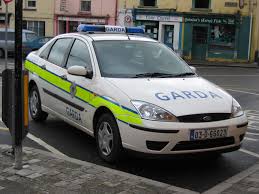 A man who was jailed for the manslaughter of a Garda in a road traffic collision in Donegal has been sentenced at Derry Magistrate's Court for driving offences.
Martin McDermott (31) of Meehan's Terrace in Derry admitted driving without a licence or insurance on November 19 last.
The court was told that a PSNI mobile patrol in the Clooney Terrace area of Derry stopped McDermott.
Initially he told police he was covered by trader's insurance but then admitted that he had neither insurance nor driving licence.
Defence solicitor Mr. Seamus Quigley said that the vehicle in question had been seized and scrapped so there was an element of punishment there.
McDermott was fined £500 and disqualified from driving for 12 months.
In 2011 McDermott was jailed for 8 years for the manslaughter of Garda Gary McLoughlin after he drove into the Garda's car at high speed between Bridgend and Letterkenny in 2009.
He was also disqualified from driving in the Republic for 20 years.
At the time of his sentence the court heard that he had over 90 convictions for various offences including dangerous driving.
He was released from prison in June 2015.