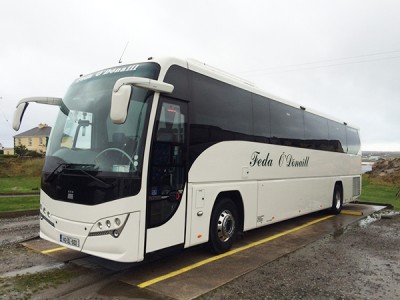 The owner of the Donegal private bus operator Bus Feda has rejected claims that his Donegal - Galway service has affected Bus Eireann's Expressway service.
8 million Euro worth of losses were sustained at Bus Éireann last year with the Expressway service cited at the core of the issue.
Unions have pledged to resist proposed cost-cutting measures put forward by the company.
Brian O'Donnell says it's entirely unfair to put the blame on private bus companies: