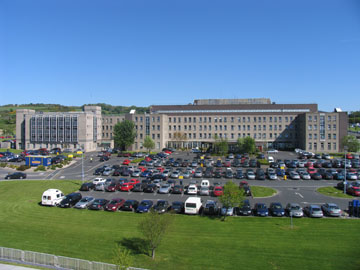 Management at Letterkenny University Hospital have responded to claims made the hospital has suspended chemotherapy referrals.
They have confirmed that a new Locum Consultant Medical Oncologist is to be instated at the beginning of March and until then, new patients will not be starting chemotherapy regimes at the Hospital.
The letter in full to Donegal Deputy Pearse Doherty:
Dear Deputy Doherty,
Thank you for your email below inquiring about chemotherapy services at Letterkenny University Hospital.
As you may be aware, LUH has 2 Consultant Medical Oncologist Posts. One of these posts is currently advertised on a substantive basis. It has been covered by a Locum Medical Oncologist who was contracted to work in the hospital until the end of March 2017. Unfortunately the Consultant in that locum capacity tendered her resignation to take up a post abroad.
We have a new Locum Consultant Medical Oncologist joining us on the 6th of March 2017. Consequently we only have a second Consultant Medical Oncologist available to cover 3 of the 6 weeks to the new locum starting.
In this context it is not clinically appropriate to start new patients on chemotherapy regimes when we would not have the consultant medical cover to ensure it could be provided without interruption to the regime. In the interest of patient safety we are therefore making arrangements with our Consultant Medical Oncologist colleagues in Saolta University Heath Care Group to have new patients who are referred to LUH both seen and treated outside of Letterkenny. The service at LUH will resume when the new Locum Consultant starts on the 6th of March 2017.
I hope this helps clarify the situation for you.
Kind regards
Seán
Seán Murphy
General Manager
Letterkenny University Hospital
Saolta University Healthcare Group