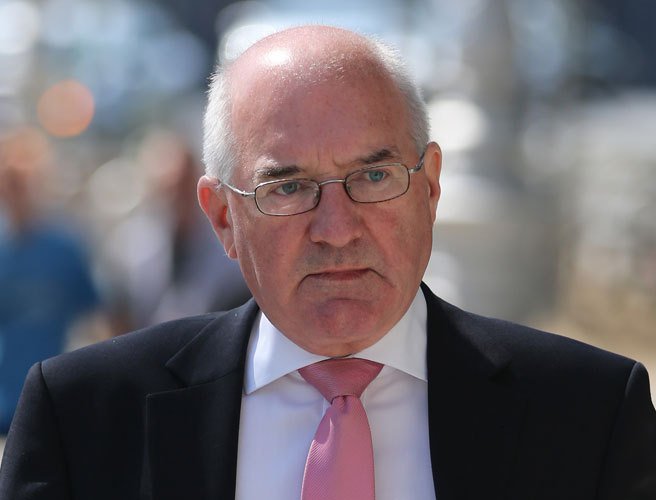 A former director of Anglo Irish Bank has been handed a two and a half year jail term to be served alongside a sentence he's already serving.
Willie McAteer of Greenrath, Co. Tipperary and native of Rathmullen pleaded guilty to fraudulent trading in relation to an 8 million euro loan he received from the bank in 2008.
Willie McAteer is now six months into a three and a half year sentence for taking part in a conspiracy to defraud the public about the state of Anglo Irish Bank in 2008.
Last month, he pleaded guilty to fraudulently obtaining an € 8.2m loan from Anglo Irish Bank in September of that year.
The court heard it was used to pay off a Bank of Ireland loan he'd taken out to buy Anglo shares with.
With the share price plummeting, his loans were at risk of being sold - a situation Anglo felt would have been catastrophic for the bank.
Judge Martin Nolan said it was to his "discredit" that he involved himself in such a scheme.
Their whole ambition at this time was "survival", he said.
The two and a half year sentence handed down today will run concurrently with the sentence he's already serving.