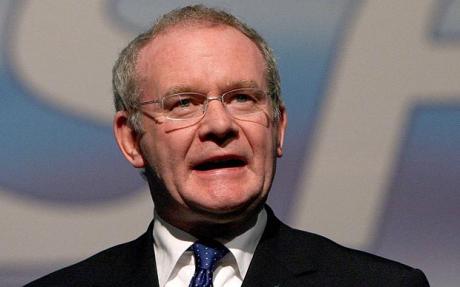 Tributes are being paid to Martin McGuinness, who's stepping down from active politics in the North.
Taoiseach Enda Kenny says he is sorry to learn that the former Deputy First Minister has decided not to contest the forthcoming election due to poor health.
Fianna Fáil leader Micheál Martin has extended his best wishes, and Foreign Affairs Minister Charlie Flanagan says his positive contribution to political discourse on the island will be missed.
Sinn Féin leader Gerry Adams has expressed heartfelt thanks to Mr McGuinness.
Mr McGuinness says he's confident that a new generation of leaders can take his place within Sinn Féin: