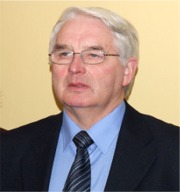 A member of the Donegal JPC says the closure of a number of police stations in Northern Ireland is hampering the ability of gardai to deal with cross border crime.
Cllr Bernard Mc Guinness was speaking as he moved a motion calling for the establishment of a dedicated phone line that people could use to report drug crime in Donegal.
Cllr Mc Guinness told colleagues that while the trade in illegal drugs is regarded as an urban problem, it's a reality in every part of Donegal...........