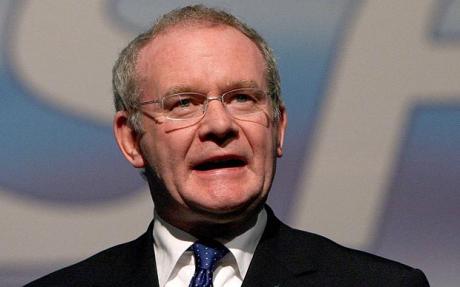 Martin McGuinness has announced he's not seeking re-election to the Stormont Assembly.
The outgoing deputy first minister says he's departing early on health grounds.
In a statement tonight Martin McGuinness says he decided last year that 2017 would see him step aside and make way for a new leader of Sinn Féin in Northern Ireland.
He had planned that to be in May, 10 years after he entered government with Ian Paisley as joint leader of the executive,
But he says unfortunately his health and the current crisis has overtaken that and he's stepping down now and won't seek re-election to the Stormont assembly.
He says while it remains his personal ambition to break the link with Britain and unite the people of Ireland, it is time for a new generation of republicans to lead on this
He says while he's determined to overcome the serious medical condition, he wants to be honest with everyone and he is just not physically able to continue, adding he's confident and optimistic about the future having found a way forward when faced with more difficult times.