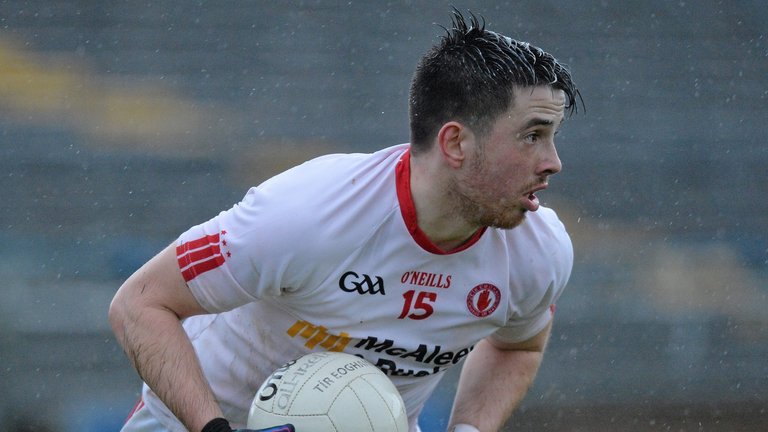 The focus this evening is on Ulster football as the McKenna Cup sees the final group games being played out.
The feature tie in the North West this evening is at Healy Park where Tyrone play Donegal in Section C.
Declan Bonner will once again field an u21 Donegal side with a number of changes expected from last Sunday's defeat to Cavan.
Donegal can't qualify for the knockout stage but Tyrone will need to win by a big margin to be sure of a place in the semi finals.
As things stand, Armagh in Section A are heading the best runners up spot.
Tyrone named their team last night with Mickey Harte making 5 changes from the team that defeated Ulster University at the weekend.
Matthew Donnelly returns after suspension, while Niall Morgan, Tiernan McCann, Ronan O'Neill and Darren McCurry come back into the starting 15.
Throw in tonight in Omagh is 8pm and there'll be live regular updates on Highland this evening with Oisin Kelly and Brendan Devenney
Tyrone team to play Donegal in Dr.McKenna Cup.
County Senior Appearances in brackets
1 - Niall Morgan - Éadan na dTorc (54)
2 - Pádraig Hampsey - Oileán a'Ghuail (10)
3 - Justin McMahon - An Omaigh (102)
4 - Cathal McCarron - An Droim Mór (88)
5 - Ronan McNabb - An Droim Mhór (51)
6 - Tiernan McCann - Coill an Chlochair (45)
7 - Jonathan Monroe - An Charraig Mhór (14)
8 - Matthew Donnelly - Trí Leac (82)
9 - Padraig McNulty - Dún Geanainn (32)
10 - Declan McClure - Cluain Eo (2)
11 - Ronan O'Neill - An Omaigh (56)
12 - Niall McKenna - Domhnach Mór (41)
13 - Darren McCurry - Éadan na dTorc (63)
14 - Cahir McCullagh - An Caisleán Glas (2)
15 - Ronan McHugh - Achadh Uí Aráin (2)
16 - Mickey O'Neill - Cluain Eo (19)
17 - Lee Brennan - Trí Leac (9)
18 - Colm Cavanagh - An Mhaigh (124)
19 - Sean Cavanagh - An Mhaigh (225)
20 - Peter Harte - Aireagal Chiaráin (106)
21 - Niall Sludden - An Droim Mhór (19)