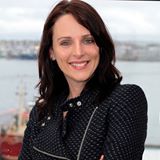 Donegal County Council is to look at new ways to tackle the issue of rubbish being dumped at recycling banks in Donegal.
Concern has been raised by members of the public in relation to cardboard and other materials being left at recycling locations in the county, effectively littering the area.
It's understood that the problem is most prevalent in Donegal Town and other areas in the south of the county.
Councillor Niamh Kennedy raised the issue at a recent sitting of the Donegal Municipal District.
She says a number of initiatives are being examined, including facilities to collect and recycle cardboard......