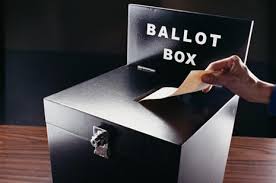 The Northern Secretary has urged politicians to avoid a divisive campaign, as they prepare for fresh elections in the North.
James Brokenshire must call an election on Momday, unless the DUP and Sinn Féin can resolve their differences over the so-called 'cash for ash' controversy.
He says he's committed to maintaining the north's power-sharing institutions.
And he told the BBC's Andrew Marr Show he'll be trying to reduce the political temperature of the campaign ahead:
Meanwhile, a plan to cut costs associated with the Renewable Heat Incentive scheme could be approved tomorrow.
The Economy Minister in the North will produce amending legislation which is set to claw back some cash.
However, the proposed recommendations by Simon Hamilton have not been yet been approved by the Department of Finance there.
It is understood that departmental officials will be assessing the plan this weekend.
The RHI scheme was set up by former first minister Arlene Foster in 2012 when she was enterprise minister, it's recently led to the potential downfall of the North's power-sharing Government.