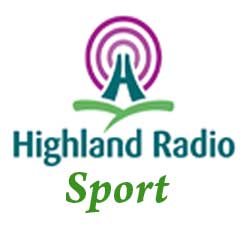 Oisin Kelly and Brendan Devenney will be live from Donegal's second Dr McKenna Cup clash with Cavan, Francis Mooney will be bringing you live updates from Tyrone's game with Martin McHugh's UUJ side and we will be providing updates of all the scores across the competition today..
In Soccer, we will be keeping you up to date with all the action in the Ulster Senior League, the Inishowen League and the Donegal League today. Our Feature game is the clash at the top of the table between Letterkenny Rovers and Cockhill Celtic, and Kieran McGrath will be at that game giving us live updates at half-time and full time.
As usual, our rugby correspondent, Alec McDonald will give us a round up of all the rugby action that took place in the North-West over the weekend.
Hugo Duggan will join us to discuss his induction into the Donegal Athletic Board Hall of Fame.
Buncrana Boxing club celebrates its 50th anniversary this year and we speak to Pj Hallinan on the club and the history surrounding it.
We look ahead to the Donegal Sports Star awards with Patsy McGonagle,
And as we do each and every weekend we'll keep you up to date with all the local, national and international sporting news...