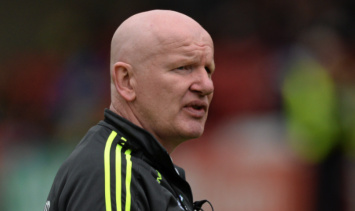 Declan Bonner has highlighted the difficulty of putting a team together for Donegal's second Dr McKenna Cup fixture with Cavan.
Bonner's youthful side, made up of mostly under-21 and minor players lost out narrowly to Ulster University Jordanstown last week after a last gasp goal from Ryan McHugh.
After the disappointing start, Bonner is hoping that his team can bounce back when they host Cavan in Balleybofey tomorrow.
But, with such a young side, college commitments have been one of the issues Bonner faces as he told Tom Comack...