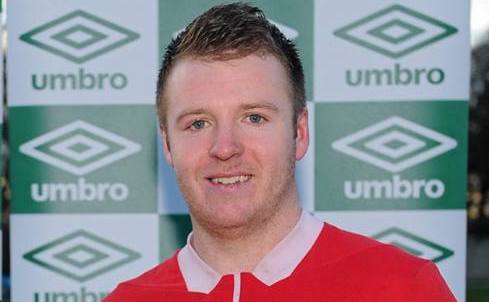 Finn Harps midfielder Jonny Bonnar may be under no illusions about the size of the task that lies ahead of Ollie Horgan's men but it is clearly a challenge he is relishing.
Having won huge plaudits for his own performances during Wexford Youths Premier campaign last season, the Buncrana native knows what to expect. "I played first division football for both Youths and Harps but the Premier is a different world and a massive step up in standard. As a player though you want to be playing against the best and despite relegation in the end I really enjoyed playing top level with Wexford Youths. It's vital to use pre-season to get as fit as you can but like every player I cannot wait till the action starts on February 24th."
Asked his feelings about Harps' chances "Yeah of course it goes without saying it's going to be difficult at times but we will give it a real go and Harps have always been strong at home. I think if we stick together during those patches where results aren't going our way there is no reason why we can't come through and surprise everyone. Whatever happens we will be prepared well and give every match a real go. It would be great to see Finn Harps rocking for some of the big home matches. My best friend Kieran "Crock" McDaid came on that famous night Harps got promoted and he said the buzz during and after the match was unforgettable."
And what about his personal goals for this season? "I just want to do the best I can for the team. There is a lot to look forward to including the Northwest Derby game in Maginn Park. It is just two minutes from my home place so that will be very special for me and family. It's nice that family and friends will be able to come to Finn Park and watch me play. Hopefully I can give them something to cheer about!"
The Buncrana man will continue to fulfil his academic aspirations by continuing to attend the football course at Carlow IT during the week. Johnny says "The course is excellent and I am currently doing my B License. Coaching is something I really enjoy and the experience of playing in the premier division for another year can only help."