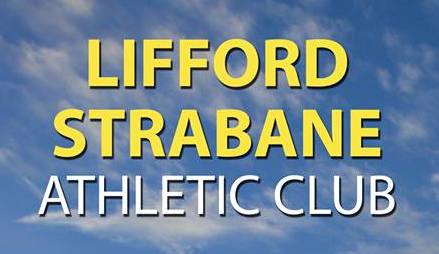 Lifford Strabane AC s annual Spring 3 Race Series gets up and running this Sunday. Now in its sixth year, the Series is firmly embedded within the sporting calendar in the North West. It is also the traditional kick start for 5K runs, pre season training and burning off the Christmas turkey. Year on year, this Series has grown in numbers with over 350 in each race in 2016. From the competitive runner through to recreational joggers or walkers, this Series is about starting the New Year the right way and in the right frame of mind. For many, these races are about finding out how the Winter training has gone and setting a baseline from which races later in the year can be measured. Yet again, the club is delighted to have Dalys XL Supermarket, Lifford on board as partners and sponsors for the Series.
Each year, we try to keep the Series vibrant and in 2017, we've added a new race in Strabane which is along the same route as the 5K held on Half Marathon Day last May, a good fast course for those looking for times The three dates are now as follows, Carrigans (15th January), Strabane (29th January) and Lifford (12th February). All three events provide a unique opportunity for the local communities to come out and take part in a family friendly environment promoting health, fun, and providing no small measure of entertainment. Each race participant will receive points, which are accumulated towards the overall Series winners across a range of race categories.
All three courses are AAI certified for accuracy and with chip timing at each of the races, participants can be assured of accurate times for each 5K event.
For all those looking to kickstart 2017 on the right footing, this is the Series for you. 3 races, 3 venues and an opportunity to benchmark a time in January/February against the same courses later in the year.
For any queries, please contact Brendan O'Donnell on 086-0489377, email liffordstrabaneac@gmail.com or Facebook Lifford Strabane AC 5K Spring Series.