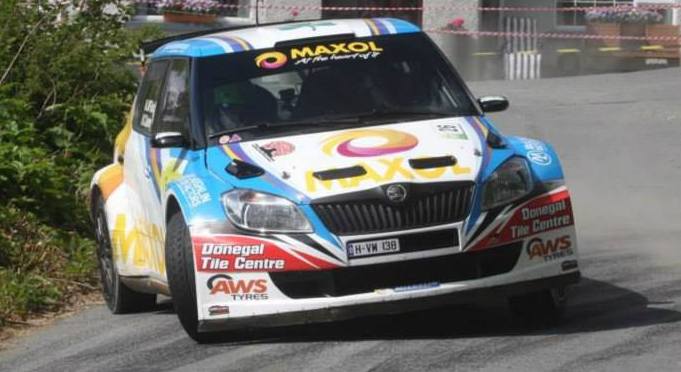 The International Circuit Challenge, a new event to take place in Northern Ireland in April 2017, was announced today at the Autosport International Motor Racing Show in Birmingham.
Event Director Bobby Willis gave details of the plans speaking from the British Rally Championship stand in the NEC.
Based in Ballymena and taking place over two days, April 7 and 8, the Circuit Challenge will feature 30 invited drivers in internationally recognised R5 cars where they will tackle eight stages in the Mid and East Antrim areas with the whole event being streamed globally on the internet.
Willis had to reluctantly withdraw the Circuit of Ireland Rally from the 2017 European Rally Championship series when guarantees of funding could not be secured before the championship deadline. But rather than allow the momentum built up over the past eight years to diminish, Willis has stepped in with an innovative event to bridge the gap until the Circuit of Ireland can return in 2018.
"It is regrettable that due to circumstances beyond our control we could not run a European Championship Circuit of Ireland this year however the intention is to be back in 2018," said Willis. It is important to keep the team together; to maintain the momentum and it's always good to try something new. It was also imperative for us to retain the road closing order which enables the Circuit to take place.
"The International Circuit Challenge will consist of two separate stages. Stage one will be tackled twice in the morning and twice again in the afternoon but in the reverse direction. The format will be the same for day two using a different stage, making a total of eight stages and some 80 miles of competitive driving.
"It promises to be a spectacular event and I've already had positive feedback from a number of our leading drivers including the likes of Marty McCormack, Desi Henry, Donegal's Joe McGonigle and Jonny Greer who all figured strongly on last year's Circuit of Ireland.