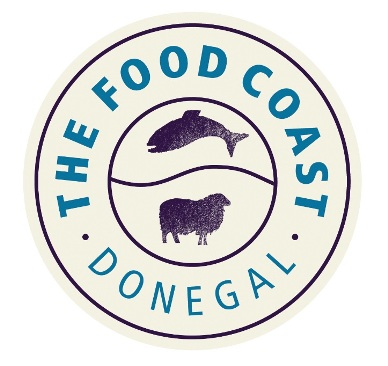 The Local Enterprise Office in Donegal says promoting the county as a food destination will be a priority in 2017.
This week, nine Donegal companies became the first in the county to receive Donegal Food Coast plaques, a new brand which shows they are either a Donegal-based producer or a business sourcing produce from Donegal producers.
Head of Enterprise Michael Tunney says the Food Coast is tied in with a wider effort to make Donegal famous as a food county.
As part of Donegal's Good Food Initiative, Mr Tunney says an important workshop is taking place later this month in the Silver Tassie Hotel.............
Food Coast Plaques1
Pictured at the presentation of Donegal Food Coast plaques at a ceremony in Letterkenny this week were from left: Richard Finney - The Counter Deli; Eve-Anne McCarron – Local Enterprise Office Donegal/ The Food Coast Initiative; Hugh Wilhare – Mulroy Bay Mussels; Chris Molloy – The Lemon Tree, Linda Molloy – The Lemon Tree; Brendan O'Reilly – Donegal Brewing Company; Charlie Doherty – Doherty Potatoes; Andrew McElhinney – O'Donnell's Bakery; Michael Tunney - Local Enterprise Office Donegal; Philip Moss – Filligans, Sara Moss – Filligans; Patrick Devine – Local Enterprise Office Donegal.