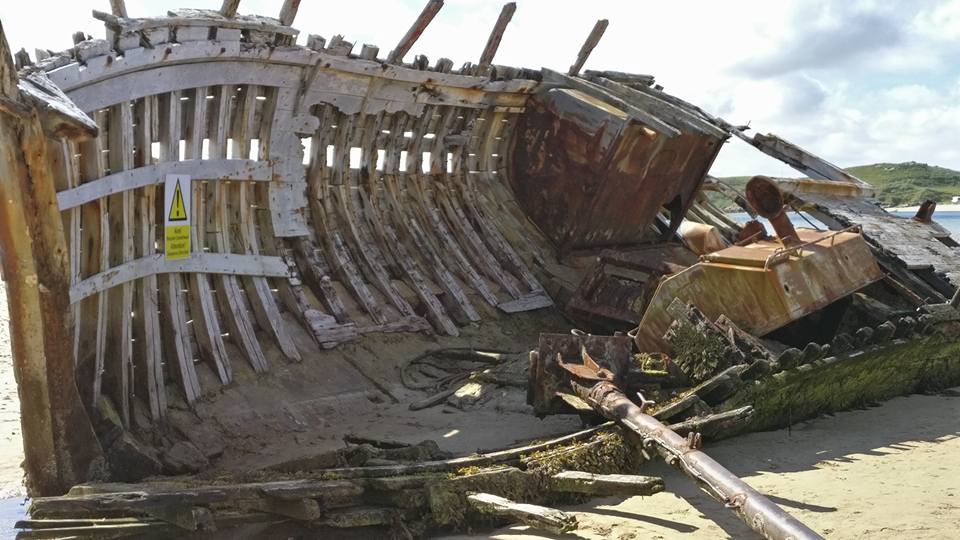 There have been fresh calls for the Bád Eddie shipwreck in Goath Dobhair to be removed due to safety concerns.
The famous boat has deteriorated over the decades with warning signs now in place to advise people who are on the beach to stay away.
Some locals are calling for a commemoration sculpture to take its place to continue to attract tourists to the area.
However, local Councillor John Seamus O'Fearraigh says there are issues surrounding ownership of the vessel and a process of negoitations need to begin: