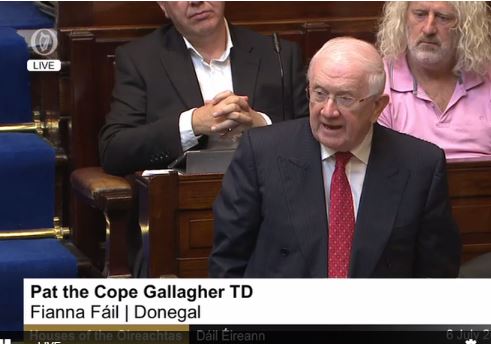 An immediate meeting has been called with An Post following the unannounced withdrawal of postal services in Drumkeen.
Donegal Deputy Pat the Cope Gallagher and Councillor Patrick McGowan hope to meet with An Post to resolve the current difficulties in supplying the Postpoint service in Drumkeen.
Deputy Gallagher, currently the Leas Cheann Comhairle, says something could be done to make it more lucrative for people to provide a postal service in rural areas ...