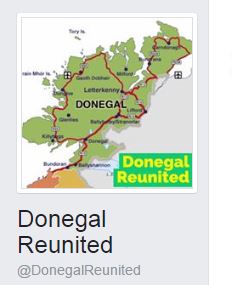 Tomorrow is the closing date for submissions to the Constinuency Commission on the future of electoral boundaries with a campaign to reunite Donegal intensifying.
Since last years General Election, voters south of Laghey have been in a constituency incorporating Sligo and parts of Leitrim, Donegal and Cavan.
Valerie Mc Nulty of the Donegal Reunited initiative says people in the South of the county are losing out, as the TDs who represent them are all focused on Sligo and Leitrim. The group has a Facebook page, and a petition on change.org.
She's been speaking to Greg Hughes on the Shaun Doherty Show.........