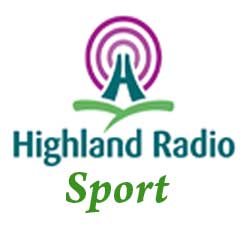 We will be following all the action taking place in the Dr McKenna Cup today,
Oisin Kelly and Brenden Devenney will be in Balleybofey providing live updates on Donegal's opening fixture against Martin McHugh's UUJ side.
And we will also be bringing you action from the Kingspan Breffni Park where Cavan will face a new-look Tyrone side.
In Soccer, Diarmaid O'Brien gives us his reaction to his Inishowen side's 7-3 victory against the Cavan/Monaghan League last night,
We will be following the Ulster Senior League fixtures across the county and our feature game today is Letterkenny Rovers against Fanad United who battle it out at the top end of the table.
Paddy Bond reacts to winning gold in the World Ice Swimming Championships in Germany, yesterday.
Alec McDonald gives us his take on all the rugby action in the Northwest yesterday and, in Athletics, we speak to Tersea McDaid who was in Scotland yesterday at the Great Edinburgh Cross Country.
Declan Kerr will join us in studio to talk about the upcoming Donegal Sports Awards,
And as we do each and every weekend we'll keep you up to date with all the local, national and international sporting news...