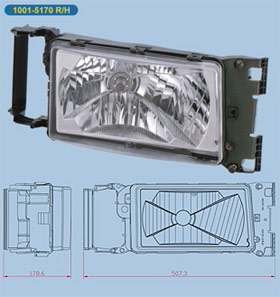 Gardai in Letterkenny have launched an investigation after parts of lorries were stolen from Tinney's yard.
It's understood that the thieves broke into the yard between 8-9pm on Tuesday night and made off with valuble headlamps causing damage to the vehicles in the process.
The parts stolen and subsequent damage caused is estimated to be worth over 8 thousand euro.
Gardai are appealing to anyone with information to contact Letterkenny Garda station.
Crime Prevention Officer Sgt Paul Wallace has been giving the details and says there have been a number of similar incidents across the country..........