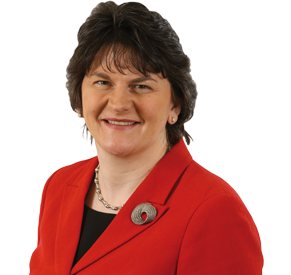 Northern Ireland's first minister is refusing to step down, saying calls for her to do so are 'misogynistic'.
DUP leader Arlene Foster is under pressure over the botched Renewable Heat Initiative scheme, which went hundreds of millions of pounds over budget.
Her partners in the power-sharing administration - Sinn Fein - have led the calls for her to step aside, but she says she'll not bow to republican pressure............