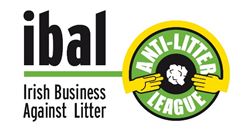 It's emerged that Letterkenny has slipped to 'moderately littered' in the IBAL anti-litter league, with the town now ranked 35th out of 40 towns nationally.
Previously, Letterkenny had been ranked as 'clean', but Irish Business Against Litter says it's survey for the latter part of 2016 saw some slippage, particularly on the Strabane and Sligo approach roads.
However, when Greg Hughes spoke to IBAL's Conor Horgan, it became clear that the definition of 'approach roads' stretches far beyond the town boundary...........