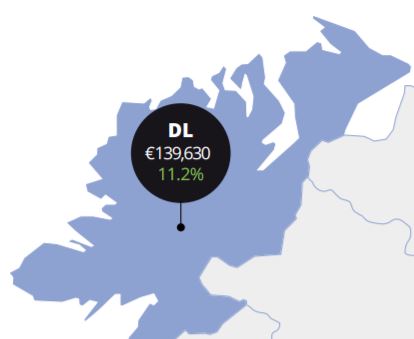 The percentage rise in Donegal house prices in 2016 was slightly above the national average, according to figures released this morning by daft.ie.
Nationally, house prices rose by an average of 8%, rising to 10%, when Dublin is excluded.
In Donegal, prices in the final three months of 2016 were 11% higher than a year previously, compared to a rise of 9% seen a year ago. The average house price is now €140,000, 23% above its lowest point.