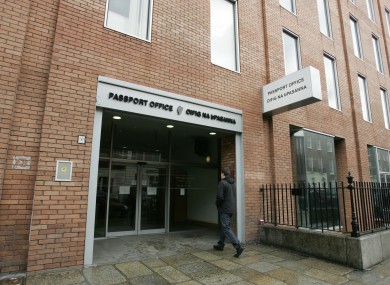 Calls have been made for an Irish Passport office to be established in Northern Ireland after it was revealed that 65,000 Irish passports were issued to people North of the border this year.
West Tyrone Sinn Fein Councillor, Glenn Campbell has supported calls, asking that the issue be prioritised in 2017.
The influx of people applying for Irish passports from the UK has been attributed to Brexit.
West Tyrone Sinn Fein Councillor Glenn Campbell is supporting calls for an Irish Passport Office in the North.
At a recent Irish Passport workshop in Omagh the Councillor said a huge number of people during and since the workshop have contacted him seeking assistance with their Irish Passport applications.
He added that an office is long overdue and the demand has grown since Britain's decision to leave the EU.
The West Tyrone Councillor has stated that he will be contacting the Department of Foreign Affairs to reiterate his party's calls for support in the establishment of an office in Northern Ireland.