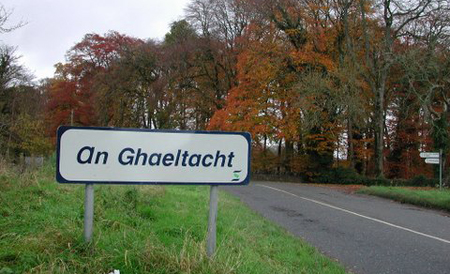 A Mid-Ulster MLA has criticised Minister Paul Givan over his decision to cut An Ghaeltacht scholarships for 100 children.
SDLP Irish Language Spokesperson, Patsy McGlone said that follwoing the Renewable Heating Initiative scheme controversy, the cut in scholarships will leave a sour taste for the Irish speaking community.
Each year hundreds of children travel to Donegal for a three-week course to kick start or enhance their Irish speaking skills.
The North's Communities Minister Paul Givan announced that 100 children will loose out on an An Ghaeltacht scholarship.
The SDLP's Irish Language Spokesperson has blamed this decision on the RHI scandal which broke last week and will cost taxpayers in the North pay £400 million.
MLA Patsy McGlone has said that they will be making representations to the Minister where he will be pressed to reverse this unfair and retrograde step.
He added; 'One has to wonder if Minister Givan hasn't taken this decision, at this particular time, to reintroduce tribal politics to a public currently focused on the DUPs many financial scandals.