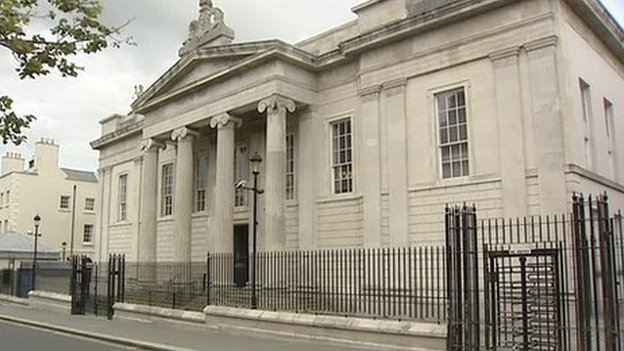 A Derry man with 213 previous convictions has escaped jail for being disorderly in Altnagelvin Hospital because he has to go back there for an operation next week.
54 year old Patrick Farren, of Stoneburn Place in the city appeared at Derry Magistrate's Court charged with being disorderly in the hospital and assaulting police on Wednesday of this week.
The court was told that police were called to the hospital after reports of a male being aggressive. They found security staff with Farren outside the hospital.
Police were told that Farren who had attended for an operation on an injury had become 'disruptive to patients and aggressive to staff.'
When he saw police Farren became abusive calling them 'b------s'.
While in the police vehicle he kicked the driver on the arm causing him to let go of the steering wheel.  He continued to be abusive, telling police officers they should go to the bridge and throw themselves over.
Defence barrister Ms Catherine Devlin told the court that Farren's operation had now been rescheduled for December 28th.
She said he had 'significant health issues' as well as a 'relevant record.' She pointed out that Farren had received a five month sentence in June this year and had not been in trouble since.
The barrister said that for a man like Farren that was 'a significant period of time.'
Deputy District Judge Oonagh Mullan said that Farren had 107 previous convictions for disorderly behaviour and 213 altogether.
She said he had been released in September and was 'out making a nuisance' of himself by December. The judge said that by kicking the driver of the police vehicle Farren had endangered himself and other members of the public.
She added the only reason she was not sending him straight to jail was because he had to get the operation next week and she did not believe the public should have to pay for the security that would be necessary if he were being brought from prison.
She imposed a total of 12 months in prison suspended for two years on Farren.