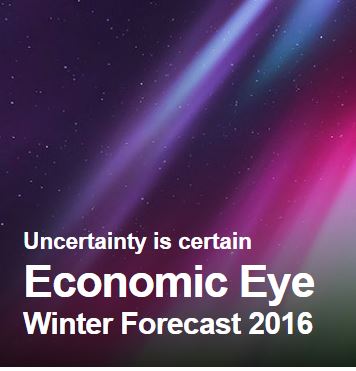 Ireland's economy will continue to prosper, despite the seismic shift in global economic and political movements.
That's according to an EY Economic Eye report which found the Irish economy is forecast to grow by 2.7 percent per annum over the next four years and employment will continue to rise.
It predicts a boost in jobs in the retail, construction and ICT sectors - along with a growth in consumer spending.
However, EY's Economic Advisor Neil Gibson says Brexit still poses a number of challenges...........
The Agriculture Minister says the sector will overcome the challenges of Brexit.
Leading economist Jim Power is predicting that one billion euro of damage could be done to Ireland's agri-food exports after the UK leaves the EU.
While Macra na Feirme President Sean Finan says young farmers believe Brexit is the biggest challenge their industry will face in their generation.
Michael Creed says despite the obstacles - he remains optimistic.........