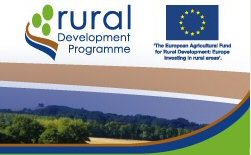 Donegal Deputy Charlie McConalogue is calling on Minister Michael Creed to guarantee outstanding payments be issued to farmers under the Rural Development Programme.
It was revealed that there has been a €204m under spend in the RDP for 2016.
Deputy McConalogue is hopeful that payments will be issued before Christmas, next week.
In response to a question for Minister for Agriculture Michael Creed, it was revealed to Deputy McConalogue that €204m of funds for the Rural Development Programme remains unspent for 2016.
The amount totals 42% of the overall budget for this year which Deputy McConalogue describes as inexcusable.
The Fianna Fáil Spokesperson on Agriculture has criticised the Government for withholding the payments which has caused significant disruption to farmers.
In addition, it has been revealed that 96% of the GLAS budget for 2016 has gone unspent while there is a significant underspend of 82% for TAMS.
Donegal Deputy, Charlie McConalogue says under spend in a number of schemes have resulted in the €204m under spend ...