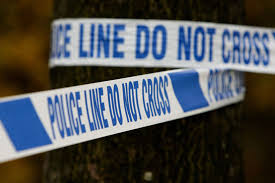 A 25 year old man has been arrested in connection with the death of a man in County Derry.
A house at Silverthorn Avenue in Coleraine has been sealed off following the incident yesterday afternoon.
Forensic teams are trying to piece together the circumstances surrounding the death.
The deceased was a local man - aged in his 60's.
As police try to piece together what happened, East Derry MLA Maurice Bradley is urging anyone with information to come forward...........