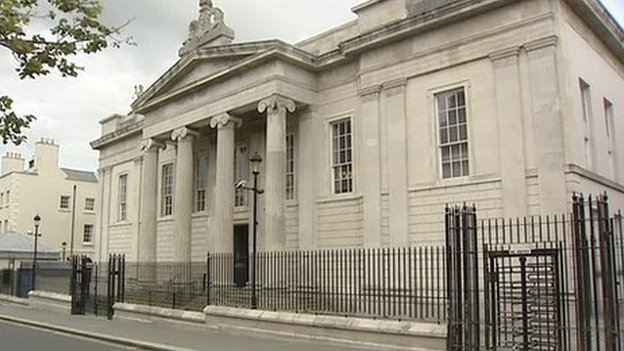 Two men have appeared at Derry Magistrate's Court charged in connection with a drugs find that the PSNI have said is valued at between £200,000 to £300,000.
The men cannot be identified after District Judge Barney McElholm granted an application for anonymity on the grounds that there is a generalised threat against people charged with this type of offence are aged 29 and 25.
Both men are charged with possessing cocaine and cannabis with intent to supply, possessing both drugs and being concerned in the supply of drugs all of the offences were alleged to have occurred between November 10 and December 11. One of the men also was charged with possessing criminal property namely a sum of money.
The court was told that police stopped a car driven by one of the men and the3 other was a passenger on December 11.
The two men were described by a police officer as being 'evasive and agitated' he also said there was a strong smell of cannabis so police searched the vehicle.
They found cocaine, cannabis and scales as well as a sum of money.
Subsequent searches of properties uncovered £4,500 in cash, used deal bags and bags with a white powder in them as well as cannabis.
A search of another property uncovered a 750 gramme block of cocaine and a large bag of white powder.
The officer opposed bail saying police were fearful that the men could interfere with the ongoing investigation.
The court was told that at interview one of the men made a no comment interview while the other had a prepared statement in which he accepted responsibility for all the drugs and stated that the other man was not responsible for any of the find.
Defence solicitor Mr. Seamus Quigley said that it was an unusual case in that one defendant was taking full responsibility.
Judge McElholm asked was the investigation still ongoing and the police officer said that phones had still to be examined and added that it was a 'live investigation'.
The officer added that outside of their prepared statements neither man co-operated with police.
Judge McElholm said it was 'premature' to consider bail and remanded both men in custody t appear again next month.