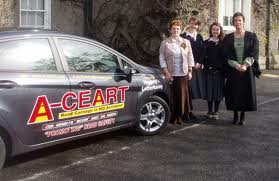 A Donegal road safety group is backing a warning by Gardai about motorists who drink and or use drugs behind the wheel in the county.
Last week it was revealed by Inspector Micheal Harrison that the amount of drink/drug driving arrests in Donegal has risen significantly - particularly in the Letterkenny district.
A-CEART founder Mary Clinton has been speaking ahead of the launch of their Christmas appeal this week............