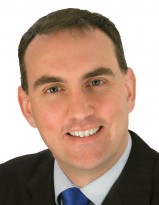 A Fianna Fail TD is expressing concerns over decentralised jobs in Donegal and the northwest being moved back to Dublin.
Deputy Marc Mac Sharry has slammed the Government following confirmation that jobs attached to the Department of Social Protection, which is based in Sligo, are to be moved to the Department in Dublin.
There are dozens on decentralised jobs in Donegal also linked to the Social Protection Department.
Deputy Mac Sharry says the decision flies in the face of Government promises about creating jobs in the regions: