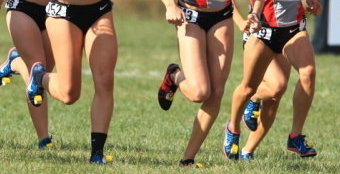 The cross country athletics season is in full swing with a busy day of racing at home and abroad.
Donegal have starred in the All Ireland Junvenile's at Dundalk IT while the north west have being fighting it out on the novice front.
Elsewhere, Fionnuala McCormack has expressed her frustration at her fifth place finish at the European Cross Country Championships in Sardinia.
Gold and silver went to Kenyan-born and trained athletes representing Turkey.
McCormack's finish helped Ireland's women place sixth in the team event.
Highland's Athletics Correspondent Patsy McGonagle joined Oisin Kelly on Sunday Sport.