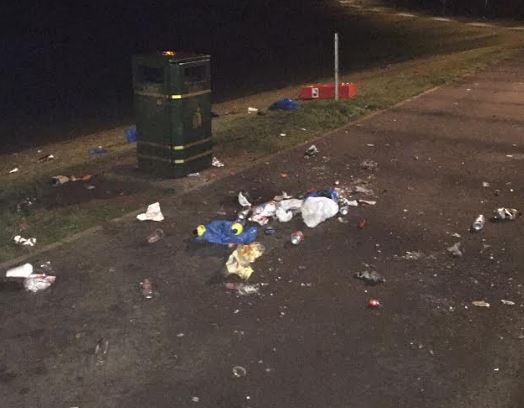 Local councillors in Derry are speaking out following a spate of vandalism at the Glen walk in Cregganburn Park.
Sinn Féin Councillor Mickey Cooper and SDLP's Shauna Cusack have both expressed their disgust following the trail of destruction left at the scene on Friday night last.
On Saturday morning a local resident raised the issue when it was discovered that the contents of litter bins were strewn across the walkways with broken glass scattered across the area.
A recently installed dog waste bin was also ripped from its fixtures during the incident.
SDLP Councillor Shauna Cusack says 'This activity is occurring week in, week out, she added that she finds this behaviour disgusting and the culprits obviously have no consideration for the people of this community.'
Meanwile, Sinn Fein Councillor Mickey Cooper said local residents had not seen anything like such before on this scale.
SDLP Councillor Shauna Cusack says the council has been notified ...