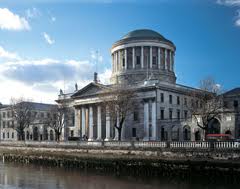 Denis O'Brien is due to give evidence today as part of his legal action over remarks made about his personal banking affairs in the Dáil. Donegal Deputy Pearse Doherty is one of the TDs named in the case.
The businessman claims the comments effectively determined the outcome of a case he was taking against RTÉ over the reporting of those details.
Denis O'Brien's case arises from speeches made on the floor of the Dáil in May and June last year by Deputies Catherine Murphy and Pearse Doherty.
Both revealed what he considered to be confidential information about his purchase of Siteserv in 2012 and his dealings with the IBRC.
At the time, an order was in place restricting RTÉ from reporting those details pending the outcome of a full hearing.
By releasing the information into the public domain, Mr. O'Brien said he was left with no choice but to concede his legal action.
He is seeking a number of declarations from the High Court, including one that Deputies Murphy and Doherty trespassed into the judicial domain in what he described as a clear breach of the separation of powers.
He's due to give evidence today.
Lawyers for the defence will then put their sides forward and are expected to rely heavily on the constitutional right of absolute privilege.