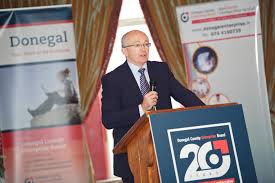 Small business in Donegal could benefit from a €16.6m European fund to develop the Research & Innovation capacity of over 1,400 businesses on a cross-border basis.
The 'Co-Innovate' project, announced under the INTERREG programme covers parts of Scotland, Northern Ireland and the border counties in the Republic.

Preliminary discussions are already underway, with the full programme set to get underway in June of next year.
Michael Tunney from the Donegal Local Enterprise Office will be coordinating the project locally........