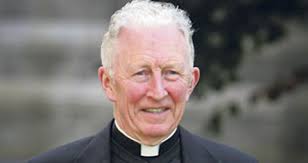 The Bishop of Raphoe says he believes Pope Francis will address the issue of clerical child abuse when he visits Ireland in 2018.
Speaking on the Shaun Doherty Show this morning, Bishop Philip Boyce said he does not know how it will be done, but stressed he believes the issue will not be hushed up.
There's been speculation that Pope Francis will also travel to Northern Ireland, with speculation that Derry might be considered as a possible venue.
Bishop Boyce says nothing has been decided, but it is a very real possibility.
In 1979, Pope John Paul the Second wanted to cross the border, but it was deemed too dangerous.
Now, Bishop Boyce says things are very different.
He began this morning's interview by outlining why Pope Francis is coming to Ireland.......